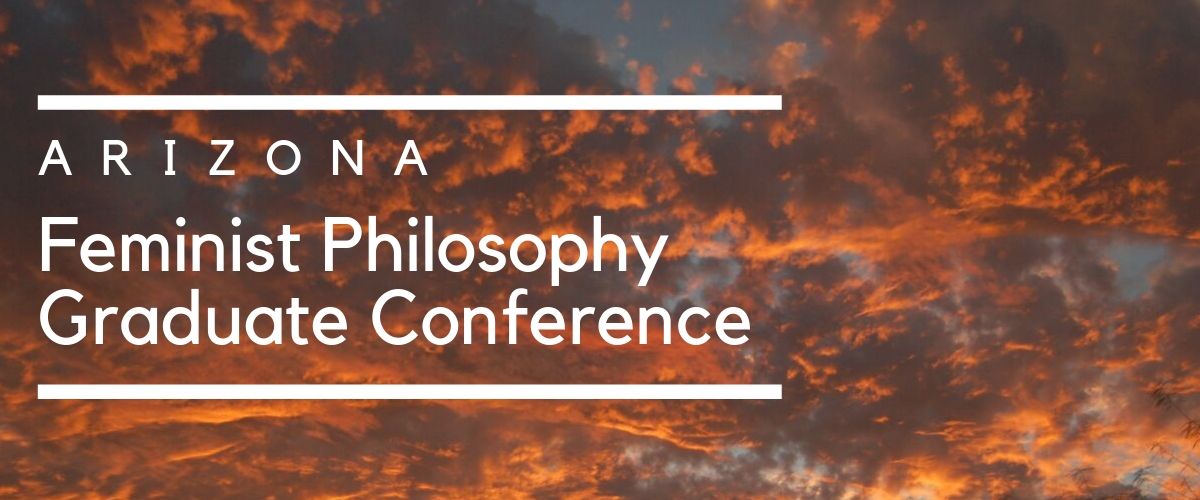 The 2nd Annual Arizona Feminist Philosophy Graduate Conference will be held on May 1–2, 2021, hosted by the Department of Philosophy at the University of Arizona.
Our FemPhilAZ 2021 keynote speakers will be Gina Shouten (Assistant Professor of Philosophy, Harvard University) and Andrea Pitts (Assistant Professor of Philosophy, UNC Charlotte).
Note: In order to hold a maximally COVID-safe conference, we are currently planning to announce whether the conference will switch to a Zoom format sometime in February at the very latest. The conference will only be held in person in the event that it is unambiguously safe to gather with philosophers from across the country. Check back here for updates!
The conference is organized by Karolina Wisniewska, Caroline King, Anna-Bella Sicilia and Ding.
(Header photo: Sarah Raskoff / edit: Anna-Bella Sicilia)